Redundancy And Dismissal
Being made redundant, or even being notified of a risk of redundancy, often comes as a nasty surprise. It can be very distressing and unnerving, causing you to put plans for the future on hold.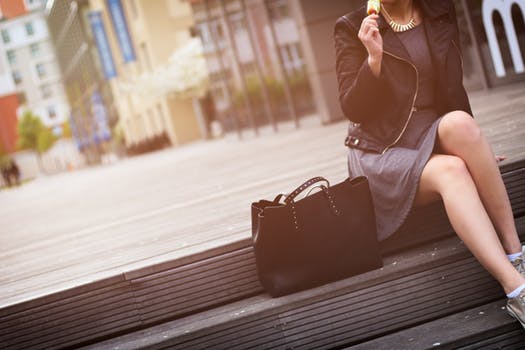 If you are dismissed from your job, it can be even more traumatic. If your dismissal was unfair, then in some circumstances it can be reversed. If you have quit your job, and felt you had to do so because of the way you have been treated, that might amount to constructive dismissal.
Both unfair dismissal and constructive dismissal can mean you are entitled to receive compensation.
Redundancy
If your job is at risk of redundancy, you will be notified by your employer in advance. You may be offered voluntary redundancy or the opportunity to job share. You could also be deployed elsewhere in the business. If you have at least two years' continuous employment at the point you are made redundant, then you are entitled to a redundancy payment.
You may be offered a settlement agreement, which will have details of the proposed severance package such as the redundancy payment, any ex gratia payment, etc. Your employer must offer to contribute to your legal fees in taking advice on the settlement agreement. It is important that you do take advice, because once the agreement is signed, you will not be able to bring an employment-related claim against your employer.
​
We can advise you on your situation and the redundancy package you have been offered. We can usually negotiate a better settlement for you.
Unfair Dismissal
Every employee has the right not to be dismissed unfairly. An example of unfair dismissal would be if your role was terminated due to your taking maternity leave, or for health and safety reasons, or because you are a 'whistle-blower'. If your employer does not have a good reason for dismissing you, or they have failed to follow a formal disciplinary or dismissal process, you may be able to make a claim for damages for unfair dismissal.
Constructive Dismissal
If you have been forced to leave your job because of harassment, bullying or breach of contract by your employer – if you felt had no option but to leave – then this may amount to 'constructive dismissal'.
Examples are where you have been forced to accept unreasonable changes to your shift pattern, or if you have been demoted without good reason. This can give grounds for a claim for unfair dismissal.
We can advise you on your circumstances and whether you have grounds for a claim, and if so the best way to pursue it.
Costs And Time Limits
There is no fee to pay to the Employment Tribunal to bring a claim, such as an unfair dismissal or discrimination claim, although you will need to pay your solicitors' costs. If you win the claim, your employer will normally be ordered to pay you back these costs. If you lose the claim, the tribunal has the power to order you to pay back your employer's costs, although this is rare.
The time limit for issuing a claim at the tribunal is very short: three months less one day from your last day of employment (for an unfair dismissal claim) or from when the discrimination happened (for a discrimination claim). So if your last day of employment is 15 March, the claim must be issued by 14 June.
Our fees for representing you in a claim to the Employment Tribunal are likely to be about £4,000-£6,000 (ex-VAT) if it goes all the way to a hearing, but less if it does not proceed that far. The fees may increase (or decrease) as the claim progresses. For example, unforeseen complexities may mean we need to do additional work, which would mean that the fees would increase. A claim might take 6-8 months to come to a hearing, which would last 1-2 days for a simple case (and longer for a more complex one). Other expenses (disbursements) include a barrister for representation at the hearing, of £750-£1,000 (ex-VAT) per day.
​
It is important to take advice about a particular set of circumstances. Call us today to discuss your situation and how we can help.
Make A Free Enquiry
All initial enquiries are completely free of charge. Call us now on  01291 639280, email info@feakes-legal.com, or complete our Free Online Enquiry for a free no-obligation discussion, and let us explain your legal rights and options.