Is There A Dispute Between Directors Or Partners In Your Business?
The owners and managers of any business will occasionally have disagreements. It's the sign of a healthy business if they can challenge each other constructively.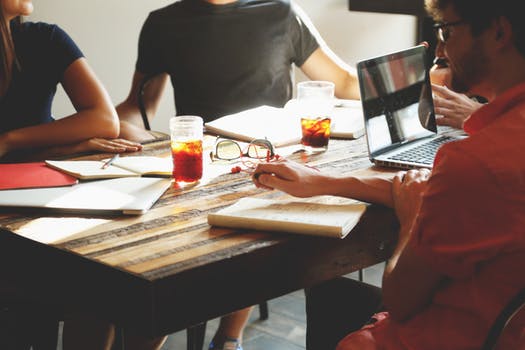 Ultimately, disagreements are usually resolved in the best interests of the company. But sometimes directors, shareholders and partners fall out, and the relationship breaks down. Often this happens when one or more is discovered to have acted secretly – or is planning to do so – against the interests of the others.
It might be possible to resolve disagreements between directors/partners through votes at board level, or a resolution at a company general meeting. But if the dispute is fundamental to the future of the business, then there may come a point where there is no alternative but to bring the business to an end and formally wind it up.
It is a reasonably straightforward process – in theory – to wind up a partnership and distribute the partnership assets to the partners. A limited company is a little more complicated to bring to an end. But with goodwill on all sides, it is can be achieved quite quickly. The ideal outcome is to end the business with a minimum of fuss, with all involved taking their share of the value of the business and moving on.
Matters are much more serious if one of the directors or partners is discovered to be acting against the interests of the company, shareholders or partners. This may or may not involve dishonesty. You might discover, for example, that one of your fellow-directors is setting up or dealing with a rival business.
Company/Firm Documents
Boardroom and partnership disputes can be complex and involve contract, employment law and company law issues. Directors and shareholders should review the company's Articles of Association, any Shareholder Agreement, board minutes and employment contracts. Partners should examine the partnership deed.
These documents may show how to resolve a difficult situation via the board of directors, a shareholders' resolution, or a partners' agreement.
However, it is important to take advice about a particular set of circumstances, and the best way of avoiding a dispute escalating and ending up in court.
We can advise and represent you in the following areas. Click on the each one for more information.
– Directors
– Partnership
– Shareholders
Make A Free Enquiry
All initial enquiries are completely free of charge. Call us now on  01291 639280, email info@feakes-legal.com, or complete our Free Online Enquiry for a free no-obligation discussion, and let us explain your legal rights and options.